BEST SELLERS
OUR LATEST PRODUCTS & CUSTOMER FAVES

JOIN THE TEAM

THIS WEEK'S PLAYLIST
HELPING YOU GET THROUGH THE WORK WEEK

A FEW WORDS FROM OUR CHEFS
READ WHAT SOME OF OUR FRIENDS ARE SAYING ABOUT LOST CAR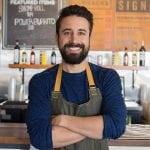 Andrew Gruel
CEO & Founder of Slapfish Restaurant Group, Butterleaf Eats, & Two Birds Chicken, TV Host & Food Network Judge
Lost Car Chef Coats and Aprons are both functional and fashionable. They are made by a chef, so they work for a chef - they are breathable, fitted, comfortable, and have all the right pockets for sharpies and knives. Need I say more?!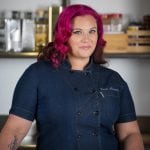 Karen Akunowicz
2018 James Beard Award Winner: Best Chef Northeast, Executive Chef/ Partner at Myers + Chang, Bravo TV's Top Chef
I discovered Lost Car Chef Apparel from a friend who lives on the West Coast. From the minute I got my first jacket I was hooked. The women's jackets look and fit like a dream! I was thrilled to find a brand that looked so good- I get compliments on them all of the time. They also hold up so well, I just retired my first coat from 2015. For me, the denim jackets mix fashion with function. I wear them as everyday kitchen attire, as well as to events and photoshoots.
I couldn't be happier with the personal customer service. I have emailed questions about embroidery, sizing- you name it and always get a fast and helpful response from the customer service team. They make me feel like nothing is more important than my order. I'm #lostcararmy for life.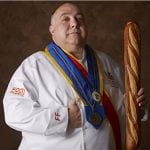 Thomas Macrina CEC, CCA, AAC
2013-2017 ACF National President, Current Chairman of American Culinary Federation
Lost Car's unique and innovative design is unlike anything I've ever seen in my 41 years of being a Chef. I'm happy to say I've been a fan and loyal customer since the very beginning. Their attention to detail is unparalleled and customer service is exemplary, which is hard to find in this industry. Comfort and style for any shape and size is their key to success.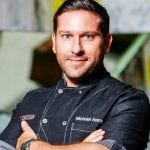 Michael Ferraro
Executive Chef/ Partner Delicatessen in NYC, Chef Expert on Bar Rescue, Zagat 30 Under 30
I made the switch from the traditional 'chef whites' over to Lost Car a few years ago and never looked back since. The coats are not only a fresh breath of style in the kitchen that was much needed but they are also very high quality and durable.

SHOP THE 'GRAM
@LOSTCARCHEF // TAG US WITH #LOSTCARARMY OR #LOSTCARCHEF FOR A CHANCE TO GET FEATURED