OUR FIRST EVER WAREHOUSE SALE!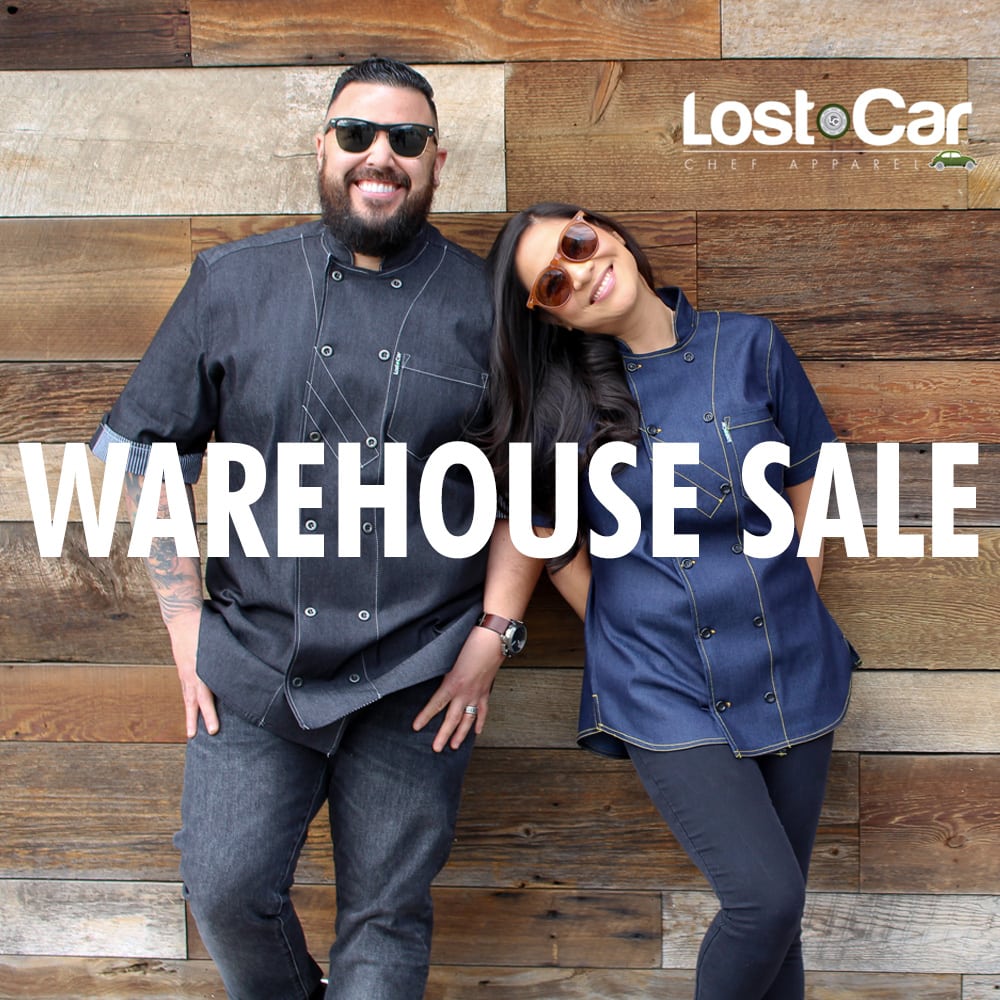 Come one, come all! It's our FIRST EVER Lost Car Chef Apparel Warehouse Sale at our #lostcararmy headquarters in Huntington Beach, CA on Monday, October 15, 2018!
Shop chef coats, aprons, shirts, pants, one-offs, retired styles and more! Sales up to 80% OFF!
Due to high demand, there will be ON THE SPOT EMBROIDERY! First come, first serve.
Every purchase enters you in a RANDOM RAFFLE for a chance to win a KNIFE ROLL or LC DUFFEL! Your choice! (Winner announced on Instagram Story on Tuesday 10/16)
DATE/TIME: October 15, 2018- 10:00 am – 5:00 pm
*All sales are final.
*No returns/ exchanges.
*All major credit cards, debit, & cash.
*No bags in the warehouse area.
*Please do not wear Lost Car.
Can't make it? Well guess what? SURPLUS BOXES ARE BACK! They'll be available for purchase the day after the sale- Tuesday, October 16th. Save it to your wishlist here.