OUR NEW WEBSITE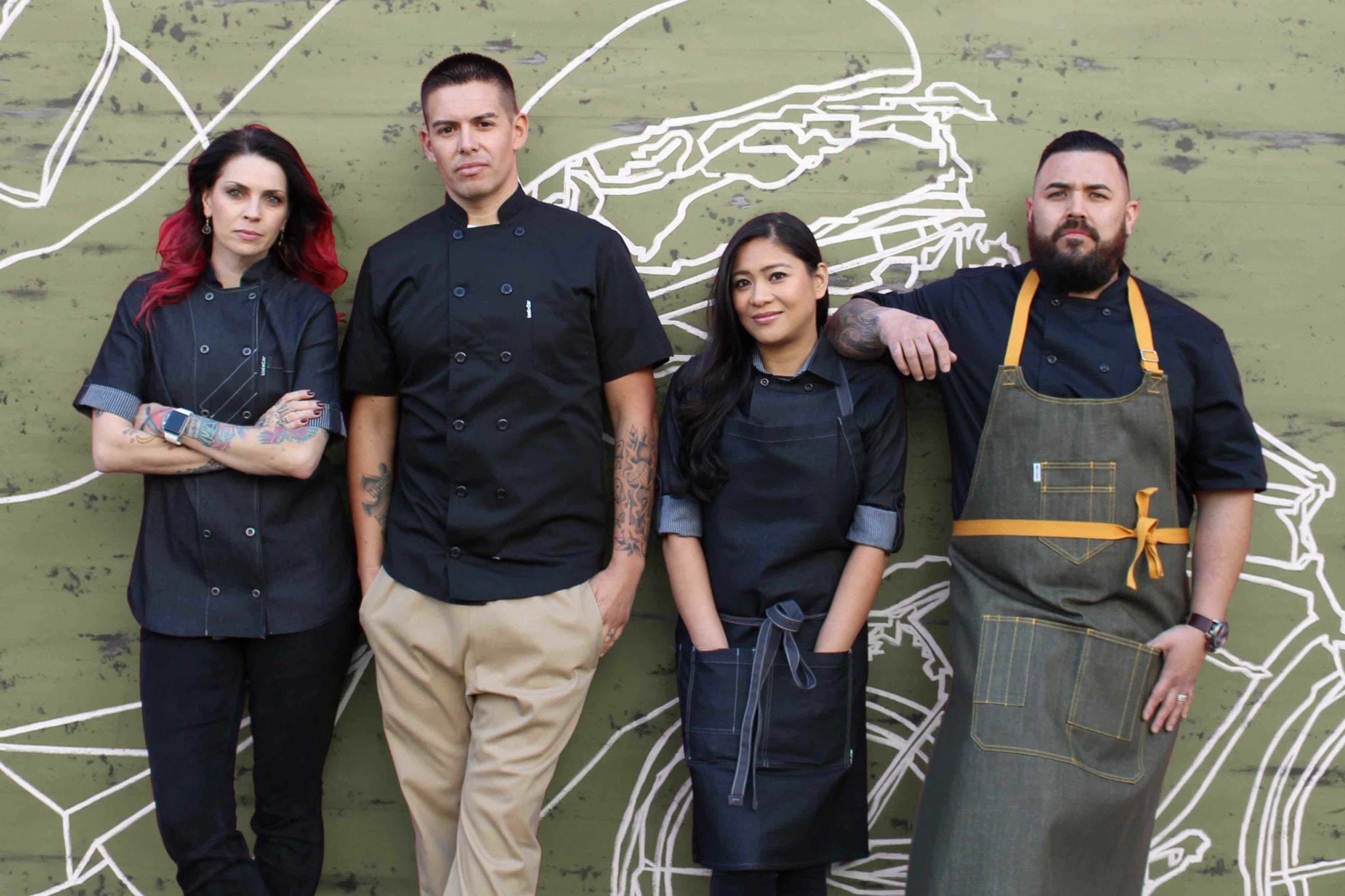 We are elated to finally have our new website up and running! We've stepped up our game in a MAJOR way. We just want to thank all of you for sticking by us throughout the years, and suffering through our old site's "basic-ness". Our new website is fully integrated, allowing you to actually see what you're embroidering, which is like no other apparel company out there! I mean, if we were gonna do it, we were gonna do it RIGHT. And there's sooo much more we're excited about! Customizable Gift Cards, International Shipping and In-Store Pickup, Wishlist, Order Tracking, Apple Pay, and Better Shipping Rates for ALL, just to name a few.
Take a look around, and use code NEWSITE for 20% off* until 11:59pm on September 1st. With so much more site capability, we're excited to start doing so much more for you, the chefs we love, so stay tuned!
A big thanks to all our awesome chefs who came to our photoshoots and bared those beautiful smiles for us…over, and over, and over again. You've probably already noticed they're plastered all over the site- from left to right- Dakota Weiss (Sweetfin Poke/ Estrella- Santa Monica/ Los Angeles, CA), Chris Ibarra (Saint Marc-Huntington Beach, CA), Mina Sacramento (Habana- Irvine, CA), and Hugo Miranda (Doubletree- Norwalk, CA). We've seriously got the best damn chefs in our #lostcararmy!
Do us a favor and comment below on how the site is working for you, what you love, what you'd like to see more of, etc. The more feedback we hear from you, the better we get! Win-win!
*offer valid on purchases $30 or more. Valid on items sold on website, and exclusive to online purchases only. Not valid on outerwear or FOH.